TOUR INFORMATION
Reservations for Future tour dates will go on sale to book 25 days in advance of the tour date. Brewery tour reservations release for booking at 12:00 AM Midnight Mountain Daylight Time when the 25th day begins. Reservations are offered on a first-come, first-served basis. See our current release days listed below. 
Thursday Dates: Saturday Night into Sunday Morning (Limited Availability)
Friday Dates: Sunday Night into Monday Morning
Saturday Dates: Monday Night into Tuesday Morning
Sunday Dates: Tuesday Night into Wednesday Morning
TOUR INFORMATION
Important Message: Reservations are required for all tours and sampling experiences. Guests may only visit our facility once per day. Reservations are good for the date, time, and number of people booked only. For safety reasons, we cannot overbook brewery tours beyond the number of spots available for that tour. 
Age Restrictions: All guests consuming alcoholic beverages must be of legal drinking age (21 or older) and provide a valid, government-issued, photo ID. Guests under 18 years old must be accompanied by an adult who is 21 or over. As our company produces alcoholic beverages, our tour is geared towards legal drinking age adults. However, there are topics like manufacturing, science, and agriculture that visitors of all ages will find interesting. We do offer soft drinks for visitors of all ages in our hospitality lounge. As we are located in a manufacturing facility and also have an active construction site in front of the building, we ask that young children be kept under close supervision during their visit. 
Personal Items: As we are a food manufacturing facility, we do not allow the following items for safety and security reasons: 
Bags including, but not limited to: purses, handbags, waist/fanny packs, backpacks, and camera bags. Small wallets are permitted. 
Outside food and drink (with the exception of water) may not be brought in the facility for any experience.

No smoking (tobacco, vape pens or cannabis) is allowed while on the tour. In accordance with federal and state laws, no illegal drugs are allowed on brewery grounds. No prior consumption of alcohol is allowed. If you arrive intoxicated or become over-intoxicated during the tour, we reserve the right to refuse service or discontinue your participation on the tour at our discretion without a refund

.

 City of Golden open container ordinances are strictly enforced. 
Strollers are not permitted in our facility for safety reasons, however wearable baby carriers are permitted. Parents may also bring a small amount of baby supplies in a diaper bag.  
Weapons, including (but not limited to) firearms, stun guns/tasers, and knives are not permitted on Molson Coors property.
Pets or other animals are not permitted on our tour or in our parking lot, with the exception of trained service animals. (see below) 
We do not provide on-site storage areas or lockers for prohibited items. Coors Brewery Tour Staff cannot hold or watch personal items not permitted on the tour for guests during their visit. Bags left unattended will be reported to Molson Coors Security. 
Service Animals: Molson Coors welcomes guests with disabilities on the Coors Brewery tour. Only service animals trained to do work or perform tasks for the benefit of an individual with a disability are permitted on tours. 
Gift Shop: Visitors are welcome to visit our gift shop at no charge without making a reservation. Gift shop visitors will still need to park in our tour parking lot at 502 14th St. Golden, CO 80401 and board the shuttle to come over. Access to the gift shop is available every day we are open for tours or sampling from 10:00 AM through 4:00 PM. Visitors who are coming in only to shop will not be able to sample our products in the hospitality lounge.  
Reservations for those Requiring Accommodations: We are happy to accommodate those with disabilities. Please use the "Contact Us" link found at the bottom of the page to send us a message and request an accessible tour. Accessible tours are subject to availability. 
Large Groups: Large groups are welcome to book publicly available tours using our online booking tool. Please note that we cannot overbook tour slots to accommodate large groups, and we cannot take requests for dates and times that we are closed.  
Private Events: Our space is not available to rent for private, non-company events. We encourage event planners to support our local businesses in Golden that offer event space. See the Visit Golden link below for more details. 
Visit Golden: For information on other great places to visit in our hometown of Golden, CO click here.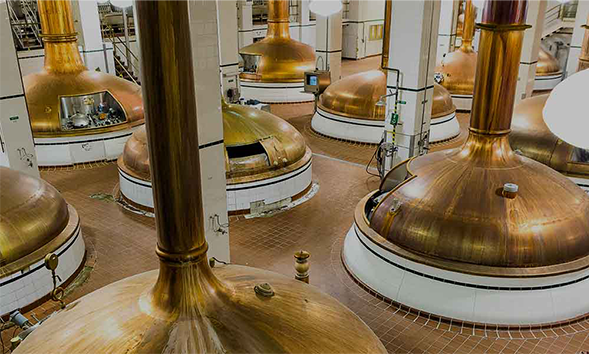 Hours:
Brewery Tours are currently offered Thursdays (Limited Availability), Fridays, Saturdays, and Sundays at various times with the first starting at 10:10 AM and last at 3:40 PM (except Thursdays). Please use the booking tool above to check availability for all dates and times. Reservations are required and are available to book 25 days in advance.
Sampling-Only (Without a Tour) is offered Thursdays from 10:00 AM to 3:40 PM, and Friday-Sunday at various times from 10:30 AM to 3:40 PM. Reservations are required and are available to book one week in advance. 
Gift Shop-Only (Without a Tour or Samples) is offered Thursday-Sunday from 10:00 AM to 4:00 PM.
Pricing (per person):
Brewery Tours: $20 Adults (21+), $10 Minors (Ages 3-20), $10 Active Military & Veterans (must present ID)
Sampling-Only (Without a Tour): $10 Adults (21+), $5 Minors (Ages 3-20), $5 Active Military & Veterans (must present ID)
Infants Under 3 are free for all experiences.
Reservations: 
Reservations are required for Brewery Tours and Sampling-Only experiences. Brewery Tour reservations are made available for booking 25 days in advance. Sampling (without a tour) reservations are available for booking 1 week (7 days) in advance. All reservations are available to book on a first-come, first-served basis. See the portal near the top of this page to book reservations. 
If a date does not appear on the calendar, it could mean that we are sold out, closed, do not have space for the number of people requested, or we have not made reservations for that date available yet. 
Inclement Weather:
We reserve the right to cancel and/or delay tours at our sole discretion due to unsafe weather conditions, emergencies or any other unforeseen circumstances affecting the brewery. If your scheduled tour is cancelled, you will be notified by email and receive a full refund (including tour price, and applicable taxes/service fees). If your tour is cancelled, we welcome you to rebook a future experience on our website. 
Late Arrivals: 
We ask that visitors plan to arrive at our tour parking lot 15 minutes prior to their scheduled reservation time. We may not be able to accommodate late arrivals or incomplete groups for brewery tours. Brewery tours cannot be held or delayed for late-arriving groups. 
GETTING HERE
Location: All visitors begin their experience at our tour parking lot located at 502 14th St. Golden, CO 80401 (Southeast Corner of 13th & Ford Streets) 
Parking: Visitors will park in our tour parking lot and board our shuttle to go over to the brewery complex. Shuttles leave promptly at the scheduled reservation time. Due to construction, parking may be limited at times. Currently, our parking lot cannot accommodate larger vehicles such as RVs, motor coaches, large tour buses, or vehicles towing trailers or campers. 
Transportation: The Coors Brewery Tour can be accessed by a combination of light rail and bus. Visit the RTD website to plan your trip. Click here for a map and driving directions.
Contact Information: Click here to access the Coors Brewery Tour Facebook page for other details.