TOUR INFORMATION
Important Message
We are always proud to share our history, heritage and quality products with you. However, with coronavirus (COVID-19) spreading around the country, and with consistent guidance from public health officials to limit large gatherings, we have temporarily closed the Coors Brewery Tour. We will reassess at a later date and will only reopen when we can be assured it is safe for our employees and the general public. We realize this is a bummer for many of our fans and we apologize for any disruption this may cause, but our number one concern is your safety and the safety of our employees. We hope to be back up and operating soon.
Ages: Guests under 18 years old must be accompanied by an adult.
Personal Items: As we are a manufacturing facility, we prohibit strollers, backpacks, bags, and purses on the tour. Medically approved bags are permitted.
Service Animals: Molson Coors welcomes guests with disabilities on the Coors Brewery tour. However, given the nature, size and space of our facility, only service animals trained to do work or perform tasks for the benefit of an individual with a disability are permitted on tours. We cannot allow other dogs, pets or animals, including those whose sole function is to provide comfort, emotional support, companionship or therapy.
Reservations for large groups or those requiring accommodations: We are happy to accommodate for large groups and those with disabilities. Please contact our Visitor Operations Coordinator at 303-277-2552 Monday-Friday 7:30 a.m. – 4:30 p.m. MST to make reservations for groups of 15 or more or to schedule an accessible tour. 
Golden Area: For general tour information in the Golden area, click here.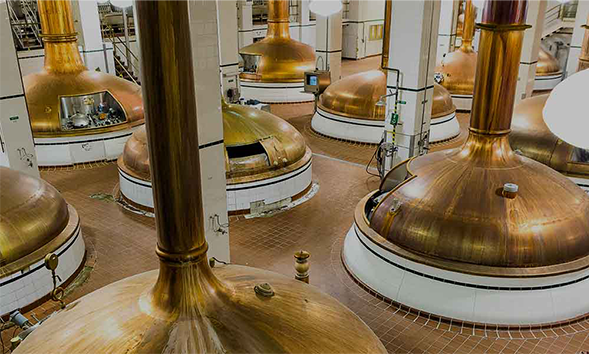 Note: A small fee applies to visitors 21+. The tour is $5 for Colorado residents, $10 for other visitors, and no charge for active duty or veterans with military ID. We offer a full tour experience, which includes a tour, up to 3-8 oz. samples and a commemorative glass. If you are in a hurry, or just want to try our delicious brands, you may opt for the sample-only experience, where you receive up to 3-8 oz. samples and a commemorative glass. The fee is the same for both options. 
TOURS HOURS
2019-20 Hours of Tour Operation (Mountain Standard Time)
Thursday-Monday: 10 a.m.-4 p.m.
Sunday: noon-4 p.m.
Closed Tuesdays and Wednesdays
2019-20 Hours of Coors & Co. Gift Shop Operation (MST)
Wednesday-Monday: 10 a.m.-4 p.m.
Sunday: noon-4 p.m.
Closed Tuesdays
Special 2020 Summer Hours (May 28–September 2)
Open 7 days/week
Monday-Saturday: 10 a.m.-4 p.m.
Sunday: noon-4 p.m.
We suggest calling 1-800-642-6116 or 303-277-BEER (2337) prior to your visit to confirm days/times of operation. 
CLOSED ON THE FOLLOWING DAYS:
2020
New Year's Day, 1/1/2020 (Wednesday)
Easter Sunday, 4/12
Memorial Day, 5/25 and the Tues/Wed after Memorial Day (5/26-5/27)
Independence Day, 7/4 (Friday)
Labor Day and Plant Shutdown 9/2 through 9/9
Thanksgiving Day and the Friday after Thanksgiving, 11/26 & 11/27
Christmas Eve and Christmas Day, 12/24 & 12/25
New Year's Eve and New Year's Day, 12/31 & 1/1/2021
We will not be open on the Tuesday/Wednesdays before or after Christmas.
GETTING HERE
Location: All visitors begin their experience at the southeast corner of the visitor parking lot, 13th & Ford Street, Golden, CO 80401.
Transportation: The Coors Brewery Tour can be accessed by a combination of light rail and bus. Visit the RTD website to plan your trip. Click here for a map and driving directions.
Contact Information: Click here to access the Coors Brewery Tour Facebook page for other details.