TOUR INFORMATION
Please note:  At this time guided tours are made available 30 days in advance.  Sampling only experiences may be released 1 to 7 days in advance.
TOUR INFORMATION
Important Message
Reservations are required, Covid-19 precautions will be in place, and capacity is limited. 
Ages: Guests under 18 years old must be accompanied by an adult.
Personal Items: As we are a food manufacturing facility, we do not allow the following items for safety and security reasons: 
Bags including, but not limited to: purses, handbags, waist/fanny packs, backpacks, camera bags, and diaper bags. Small wallets are permitted. 
Outside food, drink, tobacco, vaporizers/e-cigarettes, and cannabis. Water bottles and baby formula are permitted. Please note that prior consumption of alcohol or cannabis is not permitted, and City of Golden open container ordinances are strictly enforced. 
Strollers are not permitted in our facility, however wearable baby carriers are permitted. Parents may also bring a small amount of baby supplies (diaper, wipes, formula, etc.) carried loose.  
Coors Brewery Tour Staff cannot hold or watch personal items for guests during their visit. 
Service Animals: Molson Coors welcomes guests with disabilities on the Coors Brewery tour. Only service animals trained to do work or perform tasks for the benefit of an individual with a disability are permitted on tours. 
Gift Shop:  If you would like to visit the gift shop, on days that we are conducting tours, we are happy to provide shuttle transportation from the visitors parking lot at 13th and Ford to the gift shop, even if there are no tour reservations available. 
Reservations for those requiring accommodations: We are happy to accommodate those with disabilities. Please email us at GMguestrelations@molsoncoors.com to inquire about an accessible tour. 
Visit Golden: For information on other great places to visit in our hometown of Golden, CO click here.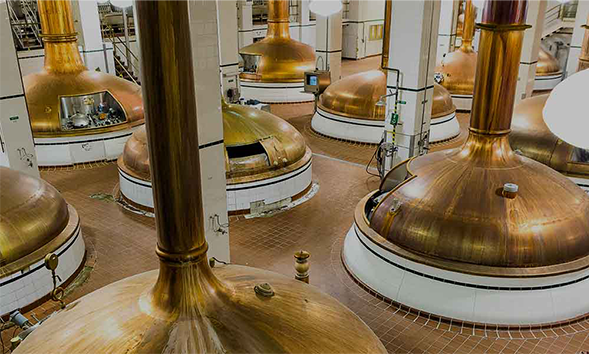 Note: No smoking or vaping is allowed while on tour. Weapons are not permitted on tour as well as any outside food and drink, with the exception of water and baby formula. Please do not wear clothing with offensive language, signs, slang or pictures. Guests may visit only once per day. 
GETTING HERE
Location: All visitors begin their experience at the southeast corner of the visitor parking lot, 13th & Ford Street, Golden, CO 80401.
Transportation: The Coors Brewery Tour can be accessed by a combination of light rail and bus. Visit the RTD website to plan your trip. Click here for a map and driving directions.
Contact Information: Click here to access the Coors Brewery Tour Facebook page for other details.