TOUR INFORMATION
Important Message
The Coors Brewery tour looks forward to sharing our rich heritage and amazing facility with visitors in early 2022.  Reservations will be required, covid precautions will be in place and capacity will be limited.  Over the last several months, we have made enhancements to the tour facility and made plans to enrich the tour experience.  We cannot wait to share this iconic tour experience with you.  Although the gift shop remains closed, you can visit Coors Light Shop for some very cool swag.  If you are interested in a super fun job with great benefits at the tour center, you can see the posting on our careers page  Careers | Molson Coors
Ages: Guests under 18 years old must be accompanied by an adult.
Personal Items: As we are a manufacturing facility, we prohibit strollers, backpacks, bags, and purses on the tour. Medically approved bags are permitted.
Service Animals: Molson Coors welcomes guests with disabilities on the Coors Brewery tour. However, given the nature, size and space of our facility, only service animals trained to do work or perform tasks for the benefit of an individual with a disability are permitted on tours. We cannot allow other dogs, pets or animals, including those whose sole function is to provide comfort, emotional support, companionship or therapy.
Reservations for large groups or those requiring accommodations: We are happy to accommodate for large groups and those with disabilities. Please contact our Visitor Operations Coordinator at 303-277-2552 Monday-Friday 7:30 a.m. – 4:30 p.m. MST to make reservations for groups of 15 or more or to schedule an accessible tour. 
Golden Area: For general tour information in the Golden area, click here.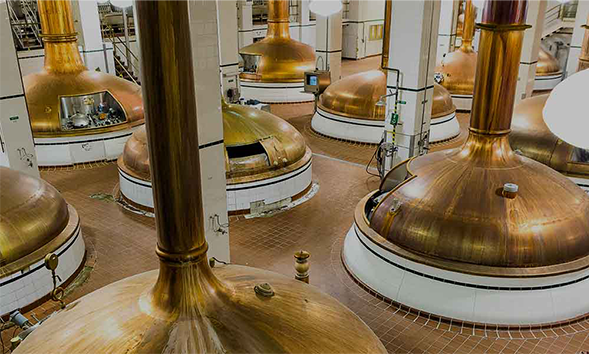 Note: A small fee applies to all visitors. No smoking or vaping is allowed while on tour. Weapons are not permitted on tour as well as any outside food and drink, with the expectation on water and baby formula. We are a family friendly brewery and we want everyone to enjoy their experience with us, please do not wear clothing with offensive language, signs, slang or pictures. 
GETTING HERE
Location: All visitors begin their experience at the southeast corner of the visitor parking lot, 13th & Ford Street, Golden, CO 80401.
Transportation: The Coors Brewery Tour can be accessed by a combination of light rail and bus. Visit the RTD website to plan your trip. Click here for a map and driving directions.
Contact Information: Click here to access the Coors Brewery Tour Facebook page for other details.